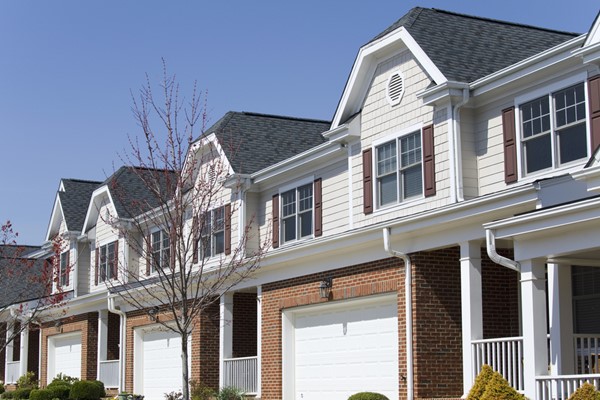 Are you thinking about buying a townhouse or condominium? There are some notable differences between a townhouse and a condo that you must know before choosing. Understanding them will enable you to decide on the one to go for, whether a condominium or a townhouse.
Townhouse
A townhouse is a tenant-owned conjoined unit. They are structured architecturally like row houses where owners share one or more walls.
Condominium
A condominium is also known as a condo. It is a building or collection of buildings in which individuals own different units instead of a landlord.
Having defined a condominium and a townhouse, let's take a look at some factors you need to take into consideration when selecting one between the two. Here are the differences between a condo and a townhouse.
Ownership
When it comes to ownership, condo owners own the unit's interior only. All other areas of the building belong to the Homeowners Association (HOA). On the other hand, most townhouse owners own both the interior and the exteriors of their units. The exterior includes the lawn and driveway.
Architecture
Architecturally, condominiums are versatile. They come in diverse styles. Condo may be part of a cul-de-sac of cottages or part of a high-rise. Townhomes exist in rows; therefore, tenants usually share at least a wall. Townhouses can have two or more stories.
Community
Condominiums have a focus on communal living facilities like a pool, golf course, clubhouse, and other similar amenities. Some townhouses feature the same kind of amenities as condominiums while others do not.
Size
Condos come in diverse sizes and styles, and they are generally smaller when compared with townhouses. Townhouses are usually much more substantial than condos.
Maintenance Fees
Condo owners pay a maintenance fee that is higher than of townhouses. The charges go towards repairing the exterior and community space. Townhouse owners pay an owner maintenance fee monthly.
Privacy
Condominium could be an apartment-style unit or individual private homes depending on the styles while townhomes share at least one wall with adjacent units. Townhouse does not have units below or above them.
Home Insurance
Rates For condominium owners, home insurance rates are lower owners insured the interior of their units only. Insurance rates may be higher in townhouses because the insurance must cover both the interior and exterior of the units.
Choosing which is right for you between a condo and townhouse depends on your family, budget and long-term plans. Contact your realtor today to discuss what option suits you best and how to prepare for it.